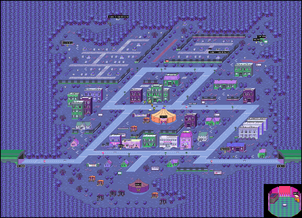 Threed is a town in Eagleland. Threed is the thrid town in the country. Threed is the hometown of Benjamin and his family.
Geography
Edit
Threed is medium town which contains various locations: a cementry, hotel, pizzeria, drugstore, and town hall. In the cementry, there is a ladder leading to a cave to Grapefruit Falls. There is a tunnel leading to Dusty Dunes Desert.
Points of Interests
Edit
Ben's House
Threed Drugstore
Mach Pizza Threed Branch
Threed Cementry 
Threed Sunset Hotel
Threed Hospital
Nicknames
Edit
Thrid Town of Eagleland
Threed, Eagleland
Ad blocker interference detected!
Wikia is a free-to-use site that makes money from advertising. We have a modified experience for viewers using ad blockers

Wikia is not accessible if you've made further modifications. Remove the custom ad blocker rule(s) and the page will load as expected.